Sarah Paquet, Director and Chief Executive Officer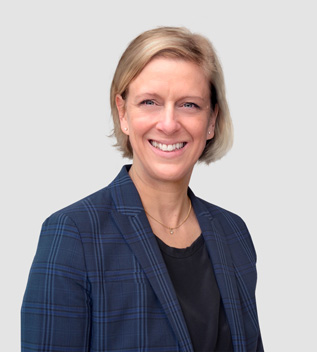 Director and CEO of the Financial Transactions and Reports Analysis Centre
Sarah Paquet was appointed Director and Chief Executive Officer of the Financial Transactions and Reports Analysis Centre of Canada (FINTRAC) on November 18, 2020. As the head of Canada's financial intelligence unit and anti-money laundering and anti-terrorist financing regulator, she is responsible for ensuring the Centre facilitates the detection, prevention and deterrence of money laundering, terrorist activity financing and threats to the security of Canada. In addition to leading FINTRAC, Ms. Paquet is the Chair of the Egmont Information Exchange Working Group, which is focused on improving information sharing among the world's financial intelligence units.
Before joining FINTRAC, Ms. Paquet held numerous leadership positions across the federal public service over the past 20 years. From 2018 to 2020, she served as the first Executive Vice-President at Shared Services Canada, providing leadership to the organization as it modernized the Government of Canada enterprise IT infrastructure and enabled digital services to Canadians.
Ms. Paquet attended the University of Ottawa, earning her Civil Law degree in 1993 and her Common Law degree in 2001. She serves as the Deputy Minister Champion for the University Ottawa and is focused on strengthening the relationship between the University and the Government of Canada, as well as facilitating student recruitment and enhancing student mental health. In 2021, Ms. Paquet received the Award for Commitment to the University, recognizing her as an outstanding alumna who has distinguished herself through her philanthropic activities for the University.
Ms. Paquet is also a strong advocate for women in Science, Technology, Engineering and Mathematics (STEM) and an inspiring speaker on the topics of leadership, innovation and inclusion. In 2020, she was named one of Canada's most powerful women by the Women's Executive Network (WXN), receiving the CIBC Executive Leaders distinction. In the same year, she also received the Public Sector Champion-Government award from Women in Communications and Technology (WCT), which recognizes those who are committed to gender diversity in Canada's digital industries.